Discover more from The Line
Commentary for Canadians.
Over 20,000 subscribers
Ken Boessenkool: The CPC can win the 905 if it embraces a carbon tax
Exclusive polling data suggests that a carbon tax is a winner in crucial suburban Ontario ridings. It is also unlikely to harm the Conservatives in its strongholds.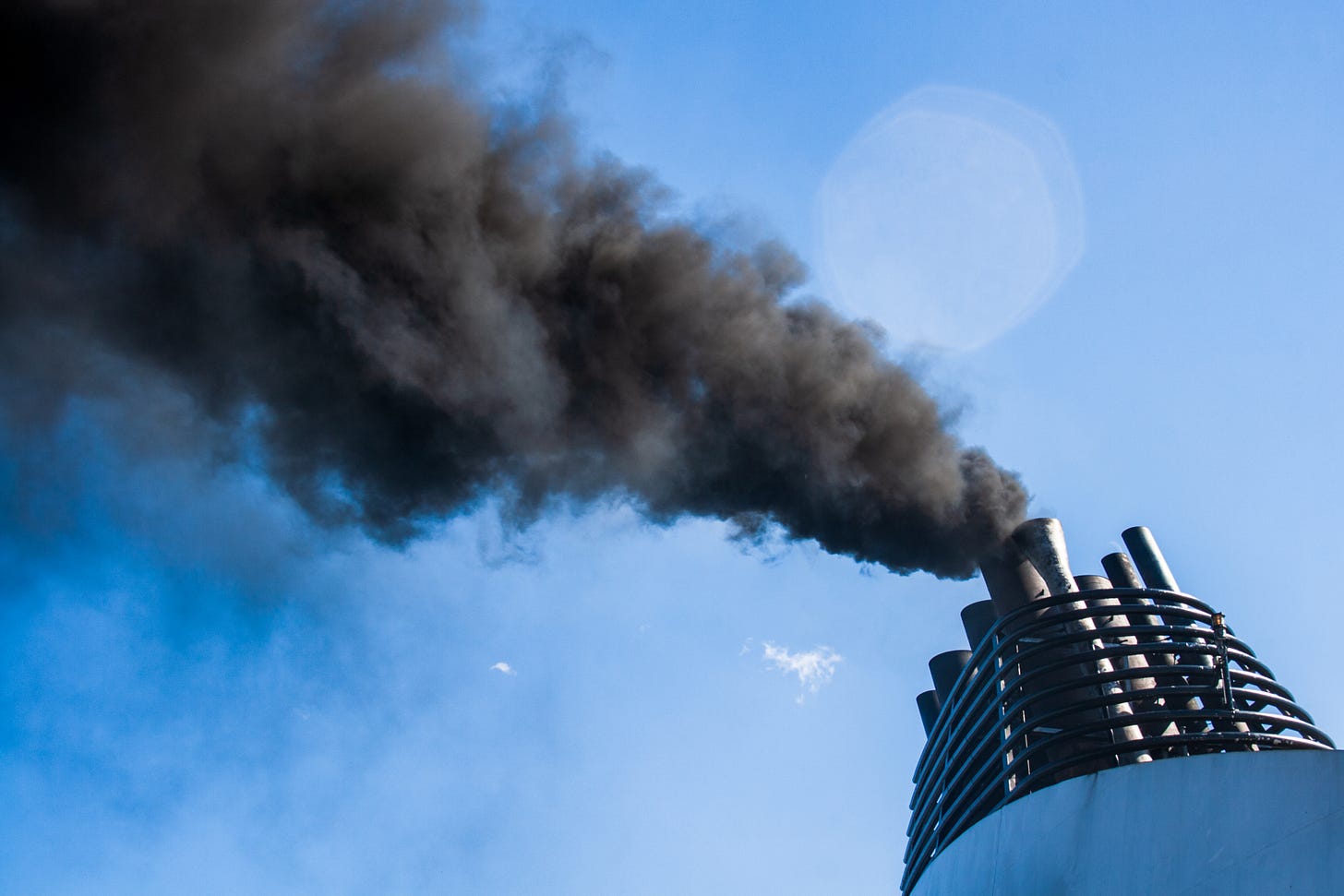 A carbon tax, properly packaged, is a vote winner for Conservatives.
Yes, you read that right.
Way back in February, BC (Before COVID) I wrote a piece entitled "To win the next election, Conservatives need a credible climate pan." It built on a previous piece making the case that Conservatives need to win the 905 to form a national government — cities like Ajax, Brampton and Burlington. Harper swept these ridings to win his majority in 2011, but the party has been largely shut out ever since.
The February piece was based on an extensive 3,000 person poll exclusively in the 905 commissioned by Clean Prosperity and conducted by conservative pollster Andrew Enns at Leger. Plucked from that sample were conservative voters, plus people who would consider voting Conservative. The February piece concluded,
…of the most accessible Conservative voters in the 905, 32 per cent would be "more likely" to vote for the party if it had a more credible climate change plan. And such a plan wouldn't affect the vote of over 90 per cent of existing Conservative voters in the 905. This suggests that one path for the Conservative Party in the 905: to make climate change a higher priority, and to present a plan to do so.
COVID-19 derailed the second half of that poll which has been sitting on the shelf ever since. That second half asked more specifically about carbon taxes, not just climate change. Leger went back into the field in the past few weeks to make sure the fundamental conclusions had not changed. Not surprisingly, as a result of COVID-19 economic issues are now top of mind relative to the environment. Yet the more recent poll actually showed an increase in support for carbon pricing among more accessible Conservative voters.
The poll described a "charge for carbon pollution" where "people would pay more per litre at the gas station, and pay more per unit of natural gas used for home heating" — two things that most opponents of carbon taxes put in the window to drum up opposition. It explained that "companies that produce carbon pollution would also pay more." All-in-all, a pretty straightforward description of a carbon tax without using the ugly word "tax."
The poll then canvased three different carbon tax scenarios. In the first, "The money collected is then returned to families and small business as a rebate." This is existing federal policy for provinces without a carbon tax. In the second scenario: "the proceeds are instead used to reduce personal income taxes, including an increase in the personal tax exemption threshold." In the third scenario: "proceeds are instead used to cut personal and business income taxes including an increase in the personal tax exemption threshold."
So in short, pay a carbon tax and then either get a rebate, get a personal tax cut, or get a personal and business tax cut. Excluding those who responded "don't know," all three scenarios received majority support among the general population.
The poll then asked existing and potential Conservative party supporters a follow-up question, namely: "If the Conservative Party of Canada were to adopt this policy…" would that make them more likely, less likely or not change your likelihood of voting Conservative. Excluding those who responded "don't know," about half of existing and potential Conservative voters said it would make no difference.
This is important. The existence of a carbon tax — even a fair description of Justin Trudeau's policy — isn't a vote driver for about half of existing and potential conservative voters. Half.
It gets more interesting. Of the remaining roughly half who said it would change their likelihood to vote, the rebate policy would be a net loser. Option three — cutting personal and business taxes — would be a wash. 
But if the Conservative party had a carbon tax and used the proceeds to exclusively cut personal income taxes, it would make a larger number of existing and potential conservative voters "more likely to support" the party than "less likely to support" it. The bump would be somewhere between 6 (January poll) and 10 (August poll) percentage points.
Another pause. If the Conservatives were to propose a carbon tax and use the proceeds to cut personal income taxes, it would increase their vote in the 905. The increase is three to five times the margin of error for a poll of this size.
Voters in the 905 are already paying a carbon tax on gasoline and home heating. As are voters in Alberta.
I'm not kidding around.
Ottawa's carbon tax backstop on consumers is in place wherever a provincial government doesn't have their own consumer-based carbon tax — Alberta, Saskatchewan, Manitoba, Yukon, Nunavut, New Brunswick and Ontario.
So if Doug Ford or Erin O'Toole are looking for a vote winning strategy in the 905, they should scrap the  Trudeau policy that is a net vote loser with their existing and potential supporters — a carbon tax with a cash rebate — and adopt a policy that is a net vote winner with their existing and potential supporters: a carbon tax with a large personal income tax cut. From a vote loser to a vote winner — a net 10-to-15-point swing among their target voters according to Leger. Any political strategist worth his salt would leap at an opportunity to increase their vote by this kind of margin.
So there you have it. Conservatives need the 905 to win an election. Conservatives need a credible climate policy to win the 905. A Conservative carbon tax that pays for a substantial personal income tax cut can help do both.
Ken Boessenkool is a research fellow at the C.D. Howe Institute and a consultant. He has advised various Conservatives.
---
The Line is Canada's last, best hope for irreverent commentary. We reject bullshit. We love lively writing. Please consider supporting us by subscribing. Follow us on Twitter @the_lineca. Fight with us on Facebook. Pitch us something: lineeditor@protonmail.com